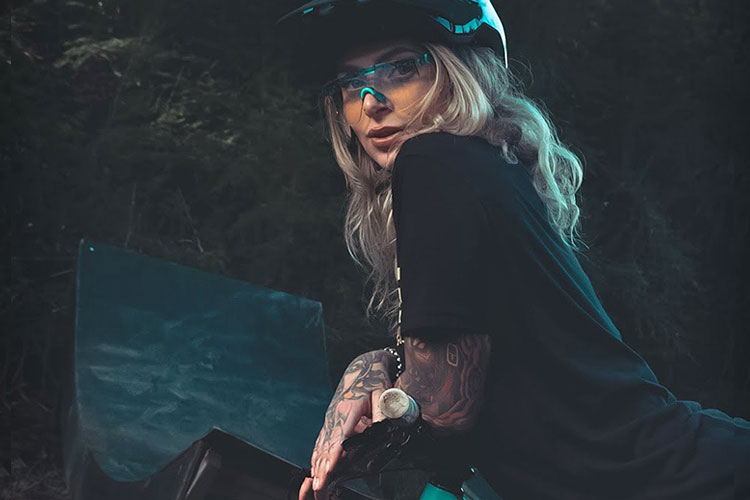 Name:
Emma Olofsson
Country:
Sweden (but been living in New Zealand for the past 4 years).
Discipline:
Freeride mtb
Biggest Success:
Being a part of the Mons Royals Future Ground camp was a big success for me! We were 10 nz based female mountain bikers that got invited and I was stoked to be one of them. At this camp I rode the first double on Dream Line which was a big success for me!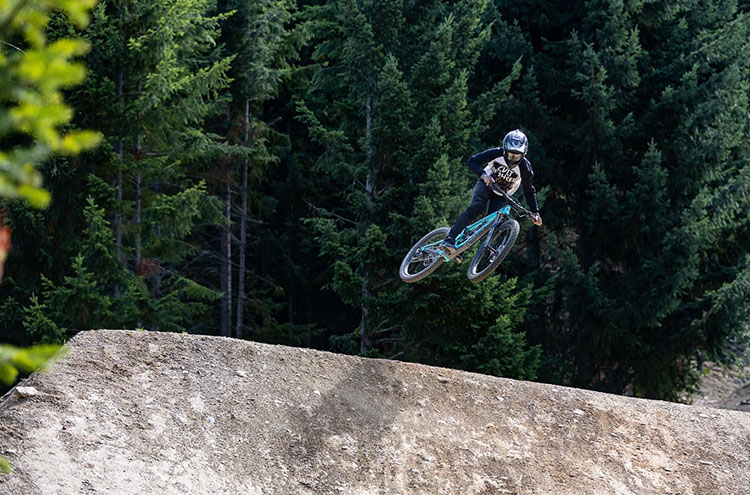 Goal for the future:
Be able to do a bunch of tricks and ride big jumps!
Sponsors:
Loose Riders, VHS mtb, Pit Viper
How did you get into mountainbiking?
My brother wanted to try it out so I went with him a few times back home in Sweden but I lived in a city so I didn't go that many times. When I moved to New Zealand in 2017 I got real into it as the bike park is right in town here in Queenstown! Everyone in the mtb scene here is really friendly and supportive which grew my love for mtb even more!
What kind of bikes do you have in use?
At the moment I ride a Yeti SB165 with triple crowns as my DH bike, a Santa Cruz Bronson trail bike and a Commencal Absolut jump bike!
Best place to ride your bike?
Queenstown! So much riding here which is crazy. I also love Morzine in France for riding.
Which destination is standing on your to do list in the future?
Whistler!!! Well Canada in general, I have never been and so keen to go as soon as we can travel normally again.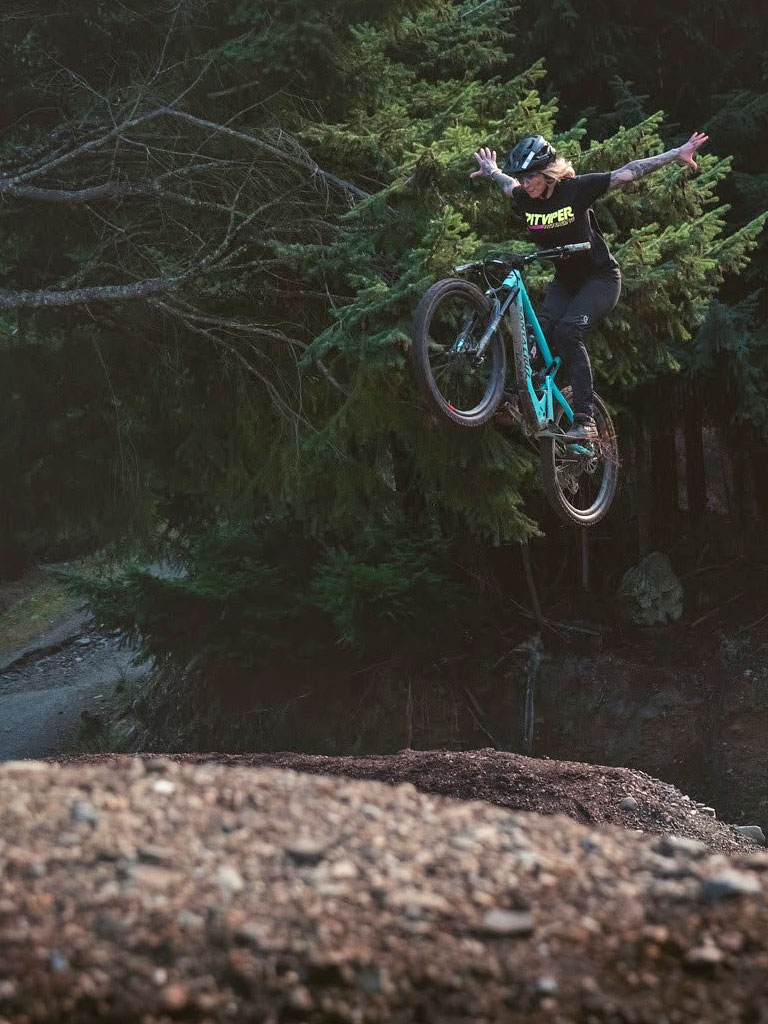 Which music fits best for riding?
Heavy metal like Black Sabbath or Metallica or "bad bitch" music like Cardi B and Nicki Minaj.
Favoutite Race:
Our local races in Queenstown, the "Vertigo ride more" series is always fun because it's not too serious.
Who would you like to take for a ride?
I'm keen to ride with my brother, Johan, again. He's my best friend but I haven't seen him in almost two years now 🙁
What is the best, after a long day of riding?
Some Fanta! I love Fanta after a big day on the bike. Then some food, a long shower and ice-cream! 
Other activities beside biking?
I like traveling, art, makeup, fashion and bouldering. I mainly ride my bikes though!
Where do you see yourself in 30 years?
Hmm I'll be quite old then, 56… I reckon I'll still be riding bikes! I'll live in a nice home, probably in New Zealand, with a husband and two dogs and one cat! Hopefully not a kid but who knows. I think I'll have pink hair and look real hot still.